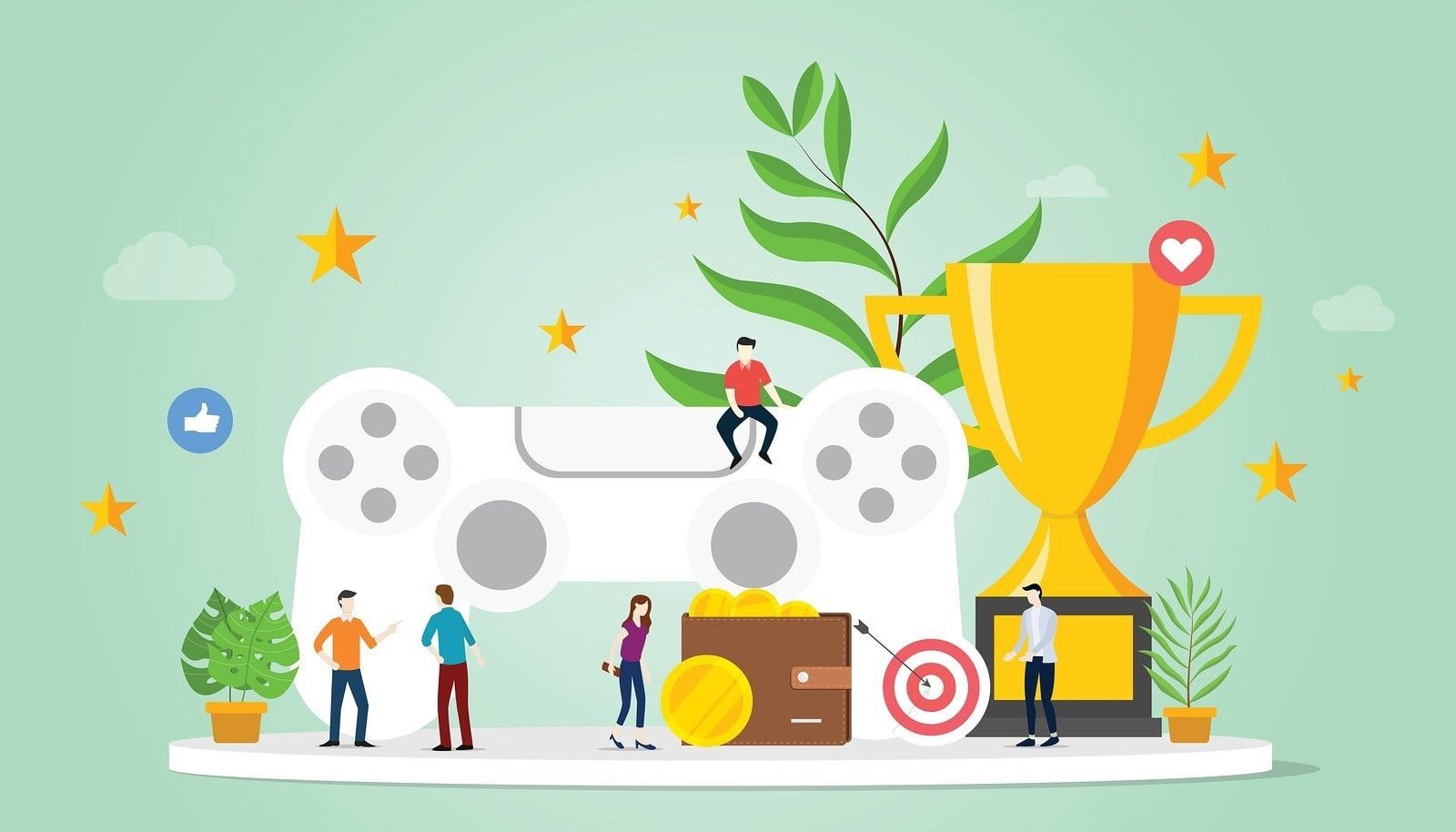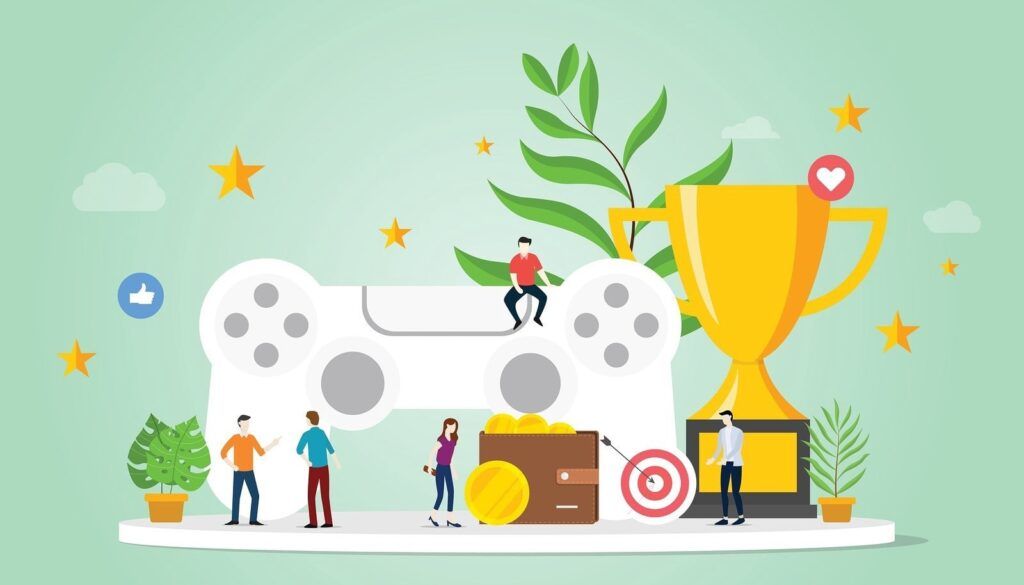 Life is a game. Everyone who accepted this simple truth invented their own rules a long time ago and made their lives easier and more interesting. Marketers, for example, have implemented this principle decades ago. When the dull and annoying ads had stopped being effective and the price for boring marketing researches had surpassed the prospective budget, they had to invent new sources of information and reduce the price for new customers' attraction. And then the games and gamification came for the rescue.
Gamification is the application of gaming elements to branches that are not related to the gaming industry. In this article, we are going to focus on their use in marketing, although game elements may usually be used in education, teambuilding, generating new ideas, and corporate motivation. The potential of this method is huge, especially in the era of digitalization and social networks. All you need is to set the goals right, choose the form, and turn on your imagination.
Why Gamification Is Important In Marketing?
The gaming way of learning and getting new information is not only effective but also extremely exciting. Gamification in marketing allows you to involve more representatives of the target audience, associate the brand with something non-standard and funny, to achieve a high level of awareness and virality. Moreover, it remains one of the most powerful tools for building and strengthening loyalty.
At last, the use of such strategies is necessary in the modern world. Representatives of generation Y (millennials) are the people brought up by TV, video games, music videos, and mobile applications. They are deeply involved in digital technologies and difficult to interest, and for them, the usual advertising seems dull or look like another useless attempt to foist some trash. The current generation of consumers tolerate diversity, self-expression, it craves uniqueness and interaction. It is impossible to compete successfully without matching trends, and therefore, gamification should be a part of your marketing strategy.
Gamification In Marketing: Bright Examples In Business
Let's have a look at some of the most famous examples of gamification starting off from loyalty programs. The Starbucks campaign "My Starbucks Rewards" was aimed at the sales' boost and increasing customers' attachment to the brand. The idea of the campaign was simple: accumulating stars in a particular application for every purchase in Starbucks. There were 3 levels of customer's loyalty, and according to each level, the coffee lovers could get different rewards: from a free cup of drink to a customized product in a Starbucks store.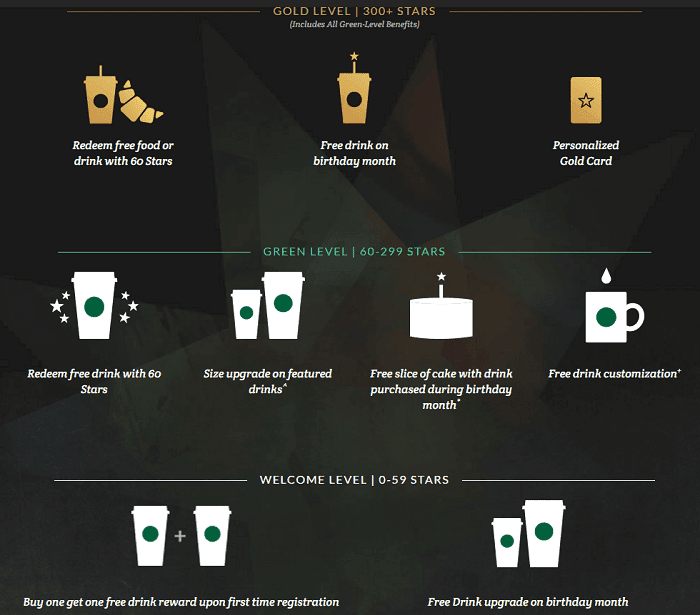 Another interesting experience of gamification in marketing was offered by Victoria's Secret. Their application PINK Nation provides customers with amusing games with such awards like discounts in online and offline stores, gifts, free shipping, and branded stickers and smartphone wallpapers. For example, one of the games which were timed to a spring break suggested the weakly activities to their users. They were offered to find letters P, I, N, and K in Victoria's Secret retail and online stores. This campaign significantly boosted traffic to the website and increased the number of visitors in the shops. The company still uses gamification practices to the full extent.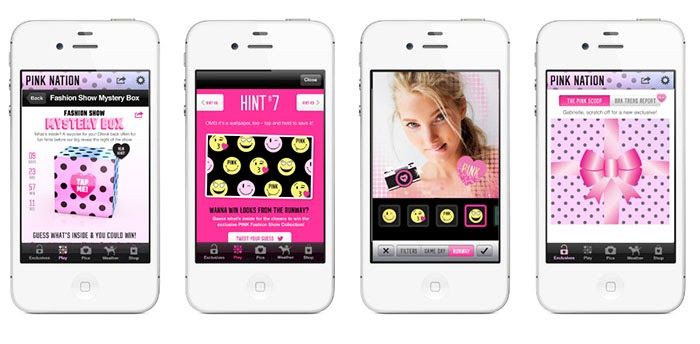 Finally, sometimes gamification helps in creating an extraordinary product which can literally be a value itself. All you need is to think over which elements and vivid traits of games may diversify a particular product. A good example is Habitica – a task planner whose core mechanics copies a level-up mechanics in RPG video games. By achieving everyday goals, you improve "skills" of your character and open new cool features. There is also a business version for tracking the progress of coworkers.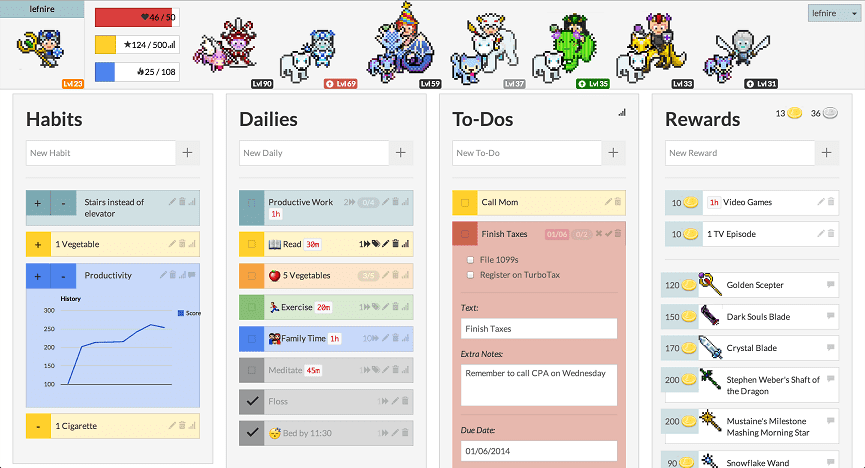 The Rules Of Gamification
So, what are the requirements and how to actualize everything the best way?
1. Define goals and TA
No marketing campaign can do without the planning stage. And as a rule, for such serious implementations as gamification, a company should conduct a survey and identify valid reasons during the analysis. That is, perhaps, that the brand lacks recognition, competitors are more active in social networks, a new product is scheduled to be launched soon, it's crucial to increase sales and conversion – a gamification is a great tool in all the aforementioned cases.
By limiting the goals and objectives, we can determine the target audience. Clearly outlining it, we will obviously get rid of unnecessary problems in search of a concept.
2. Consider motivation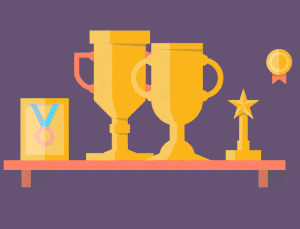 A game makes no sense without an aim (a victory, for example) or a certain value that the consumer ("player") expects. Users must be motivated to interact. By focusing on your own budget, goals, and target audience, you can determine the relevant game format for the company (a comic test, a contest, a flash game, a funny photo editor, etc.).
After analyzing the factors mentioned above, it is easier to form motivation – this is what we are going to lure and please with. This is not necessarily a material prize. A win just for rating, bonus content, or special benefits in using the product (free or early access to the program, for instance) also work perfectly.
3. Simplicity in design
The success of any game is determined by the time spent on researching its key mechanics. Entertaining tests with answers are built on a very simple rule: you answer a range of questions – you get a funny result with recommendations from a certain brand. A full mini-game is far more complicated in developing and may offer more entertaining mechanics.
As a part of an advertising campaign, the game should be as simple as possible to users, the control and interface should be convenient so that your users don't waste their time on introductory lessons. This is the reason why most of the games in such promo campaigns strongly remind us of the classic masterpieces from the 80s and 90s – they are known to everyone and they are easy to play for any customer.
But simplicity in mechanics does not mean that the design should be plain. Alas, you will need an experienced designer. Of course, the arts and style should not resemble the best masterpieces of Leonardo da Vinci, but it is important to meet the key trends. Alternatively, take a look at several quality games from independent game developers, take classical mechanics as a basis, and involvement is guaranteed.
4. Give customers an opportunity to show the results in social media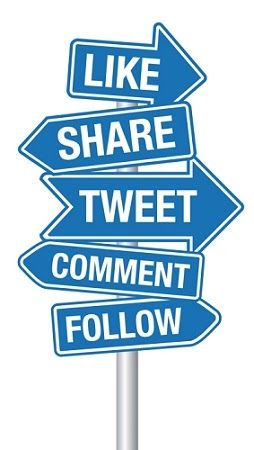 How often have you stumbled upon any game or a fun test precisely because you found them in your friend's feed? That's right – almost always! We all love to brag about our own achievements, and with the popularity of Facebook, Instagram, and Twitter it has become even easier. But the value for marketers is not in the ability to admire someone's results, it's the opportunity to attract the audience. The virality of your game is the key to maximum involvement and, consequently, better results.
In addition to this option, launch a special hashtag. So, you embrace more networks and get even more specific information about campaign success.
5. Don't neglect various platforms
The adaptation of any web-product to the needs of any device owner is an important task of each creative campaign. Does it look good on a desktop? Wonderful! And what about tablets? And how does it work on Android and iOS? Something is wrong? This is how the coverage of a target audience is blown away.
Once we are interested in something we see in our feed on a smartphone, we want to know more and try it ourselves. But any obstacles like errors in a display, bugs, or the inability to start a site/application in general, completely kill the will to continue. Moreover, being away from home, not at a PC, it is very easy to forget about potentially interesting entertainment. Initially think over the issue of adaptation for all devices and hire a qualified specialist.
6. Take advantage of a mass event or a holiday
Do you experience a lack of ideas? What about launching your gamification campaign before a holiday or a famous event? This is truly effective and appropriate during the period of holiday fever when everyone is looking for gifts, and your company has something to offer. Any celebration can raise additional hype around the game and provide more interesting ideas for the realization.
On Christmas, you can offer a snowballs battle and compete in the number of points, on Valentine's Day – to collect a bouquet of flowers, and for the Olympics or the FIFA World Cup offer to participate in a sports quiz. Such a move will enhance the association of the company with something festive, amusing or family-oriented (it depends on your bran's values).
7. Don't abandon the users
Interaction with the public within your gamification campaign is not limited to the game itself. Like any product or service, it requires ongoing support. Players may have questions about the control, problems with launching or displaying of results. In this case, a support team and SMM specialists will come to the rescue. Be in touch on social networks to help customers, otherwise, you risk spoiling your reputation.
Finally, do not think that when the campaign ends, nothing more will be required. If your game was viral enough and involved an impressive number of users, tell everybody about it! Share the results in a colorful infographic, create the list of the top players and publish it on your Facebook page, summarize loudly and fascinatingly. You will not only satisfy the public curiosity but once again give a reason to discuss your campaign.
So let's get the game started!