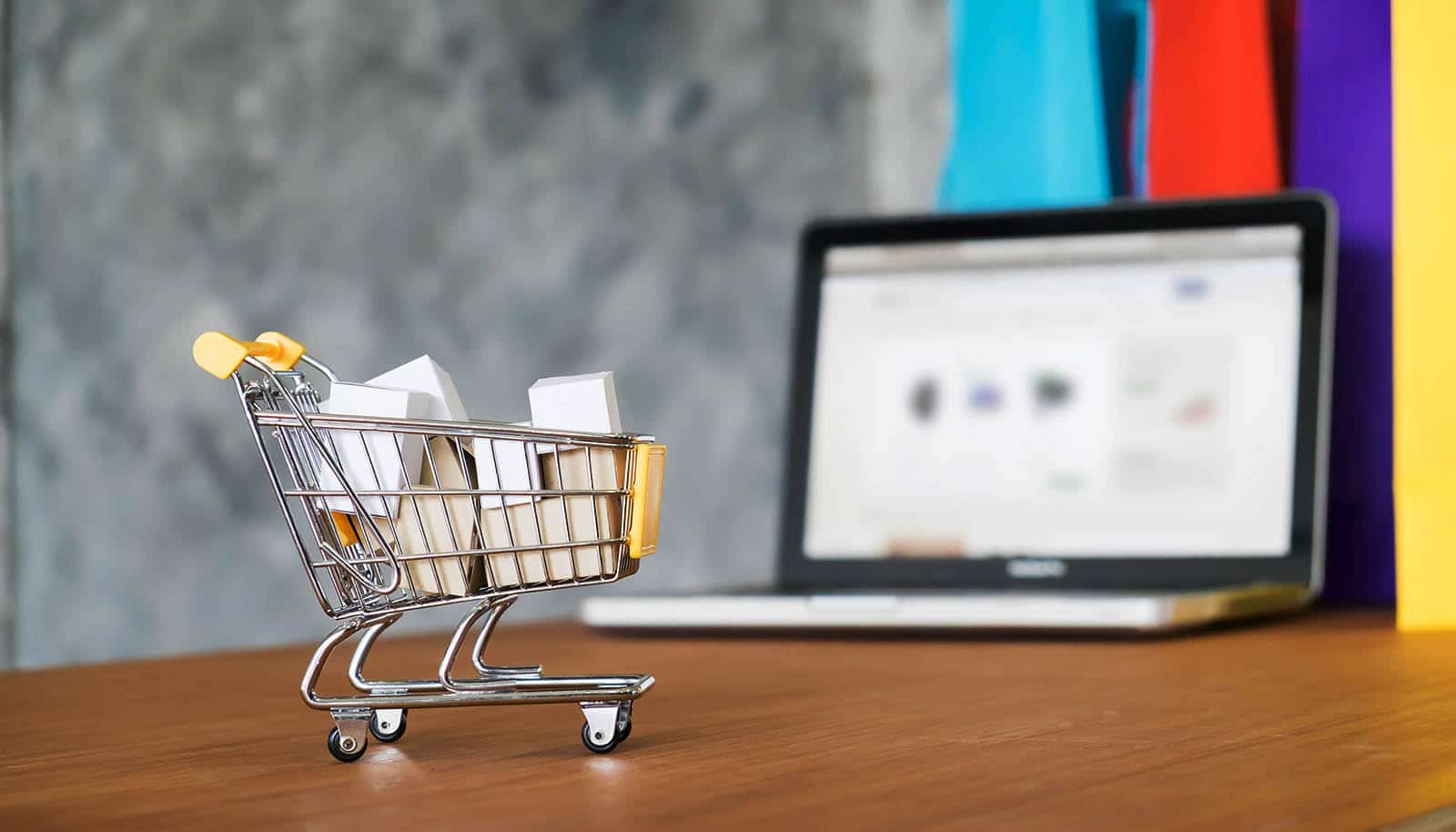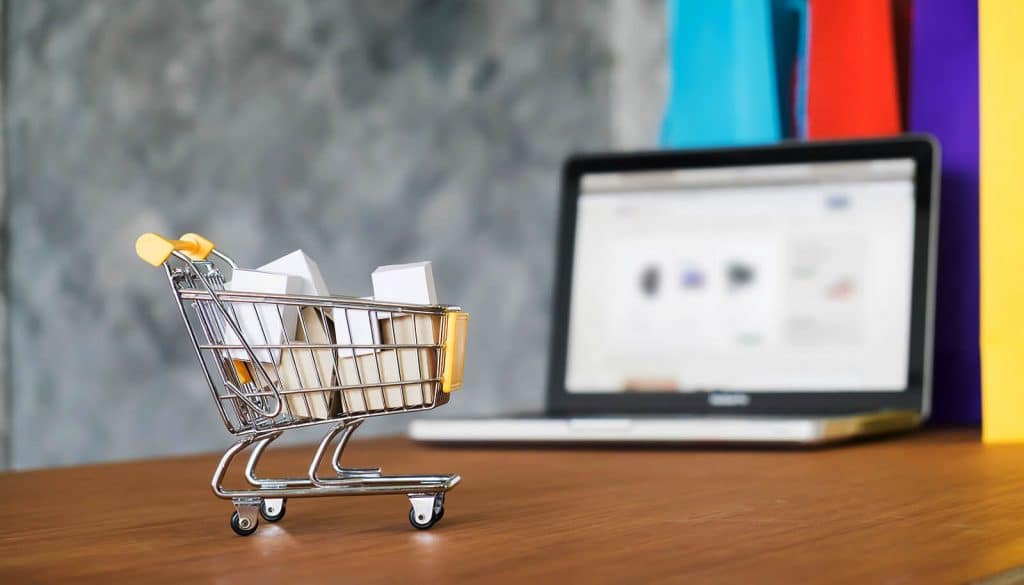 "Lead generation is a way to attract leads" © (unknown author).
It's not that hard to explain what lead generation is. It's more difficult to convey to the reader why business leads are a topic that an entrepreneur must inevitably explore if they want their project to proceed, as Jim Collins puts it, "from good to great." So, let's consider the lead generation services definition and discover why leads are so important.
What is lead generation process?
In simple terms, lead generation is any method by which you collect a customer base. What are the reasons the lead generation process is important? The main thing in this process is to spark the interest of a person so much that they take the first step towards the sales funnel. For example, leave their email. From now on, this is your "lead". A little later, we'll consider what leads in business are.
Small business lead generation is always about attracting potential customers. The only difference is in the field of your activity and in the methods of evaluating the effectiveness of the lead generation process flow chart.
Lead generation for e-Commerce
If you are an online store owner, the effectiveness of lead generation provided by your marketing policy can be shown by conversion (unique purchases are divided by the total number of visitors). If this indicator is growing, it means that your marketing manager has not in vain googled "the effective lead generation techniques". Also, an increase in conversion can be provided by improving the usability of the site and the most understandable ordering mechanism.
SaaS lead generation
If your marketplace is cloud software and other online services, you can evaluate how the digital lead generation techniques work by the percentage ratio of registrations to visitors. Promise your visitors the benefits they will receive after registering – this will increase the likelihood that they will get interested and become your customers. Of course, the benefits must be real. For example, after registering, they will receive a business e-book in pdf format by email.
B2B lead generation
The B2B sector is the most conservative in terms of marketing. The mere fact that you managed to get the decision-maker interested with a well-thought-out marketing campaign doesn't mean that they will become your customer. Much depends on the degree of your openness, the ability to inspire confidence in the interlocutor, and conclude deals in live communication. The more contacts a campaign leads, the more effective it will be.
What is a lead?
A lead is a person who has shown interest in your product and offered a way to contact them. The ultimate goal of further communication may differ from project to project (although its essence is always identical – monetization), but the first step from presentation to transaction is always the same and consists of establishing a communication tool with a potential client.
You become someone's lead every time when you:
Register on a site

Join the newsletter

Indicate any of your contacts in the contact form (email, phone number, the link for direct messages on social networks, etc.)

Click on a commercial offer (banner, link, etc.)

Give consent for displaying notifications in your browser

Install an application

And other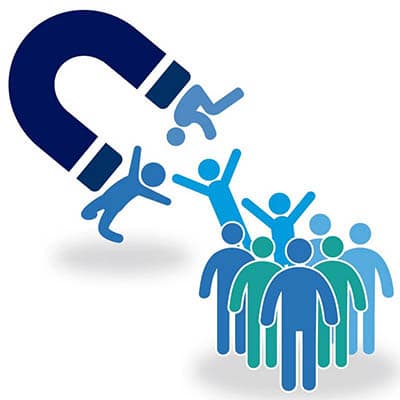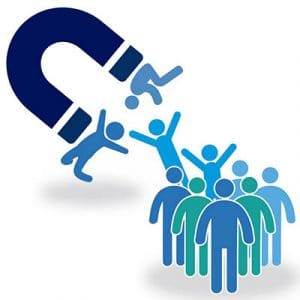 Types of leads
Marketing leads are not always the same as sales leads. But they all have one thing in common. It's about their "warmth" – that is, the degree of willingness of the lead to become a client.
These are people whose interest was shown minimally. They either accidentally provided you with their contacts, or acted impulsively – that is, without serious intentions. The chances that they will become your clients are slim.
These are potential customers who are interested in a product similar to yours but have not yet made a final decision. For example, if a person filled out a contact form and asked a question about a product in an online chat, this is a warm lead. Prove your benefits to them – and the client is yours.
These are people who have "come to a condition" and are ready to become your clients. Groom and cherish this desire in them – but not longer than it takes to make a deal. Otherwise, they will cool down and slip away to a competitor.
Marketing Leads
Marketing qualified leads (MQL) are all individuals who have shown an interest in your product. This category includes both cold and warm/hot leads. In any case, you still have to work with these "raw" leads to either "warm them up" or direct them straight to the sales department. Typical sources of lead generation in such cases are:
joining the newsletter (possibly an impulsive decision);

reading several articles in the blog (leisurely interest is not excluded);

clicking on an ad (it may be an accidental click);

filling out the contact form (email is left in exchange for a momentary benefit – for example, a material bonus for registration).
The goal of the next stage of an effective lead generation process and working with such an audience is to identify and weed out those who are not interested in your product at all. The rest are categorized as potential future clients and are subject to warming up by your sales team. Such important lead generation metrics are very helpful for the development of your business.
Sales leads
The so-called SQL (sales qualified leads) are leads who are interested in buying (i.e. warm and hot). They differ from leads in advertising in that the next stage is likely to be a deal, and not additional warming up. These can be people who:
have already proceeded with an application;

placed an order (and are waiting for confirmation from you);

somehow provided you with the initiative to serve them;

those who agreed to try out the test version of the product/application/service;

once were your clients.
Sales leads are actually buyers and customers. The less time it takes you to navigate them through the sales funnel, the more likely they are not only to make a deal but to come back to you in the future.
Lead generation methods and channels
We answered the question "what is lead generation in digital marketing?" and figured out what leads are. Now, let's discuss the most interesting part: what exactly should you do to get leads? We will not reinvent a wheel: it depends on your field of activity. To determine the methodology, read the article to the end. So, the practical side of the issue is as follows.
Personal interaction
This method perfectly shows the essence of the "do-it-yourself" lead-generation system and involves "live" communication with the client. At the same time, you either call or meet with the target audience, identify their interests, and demonstrate the benefits of your offer. In this case, the channels for lead generation are:
Telemarketing ("telephone marketing": includes cold and hot calls, and hotlines for incoming calls. In this case, it's worth take interest in

pay per call lead generation

);

Personal meetings;

Event marketing (presentations, seminars, conferences).
Internet tools
The motto that online lead generation declares is: there is no such thing as too many clients. Compared to face-to-face interactions, Internet-based methods of lead generation provide greater target audience coverage and don't require you to be a sales genius and super-persuasive speaker. Rather, it requires the ability to find a reliable staff or business partner who can take on these responsibilities. Channels for lead generation on the Internet are:
The site is the face of your business. The more convenient and useful it is for visitors, the more satisfied they are and the more likely to prefer you. Therefore, your website should be informative and your order/application form – minimalistic. This will save thinking time and attract more customers.
A one-page website is created to drive traffic and collect orders. This is a condensed version of a full-fledged site, as all the information needed to spur the client to action is placed on one page. The landing page requires the creation of SEO-optimized content, and each scrolling must be thought out in such a way as to shorten the pass from presentation to sale.
Targeted advertising (TA)
TA is displaying advertisements on different Internet sites and pages taking into account the user's personal data (their interests, gender, age, search history, etc.). Targeted advertising includes several subtypes: advertising on social networks, Google Display Network, targeting on mobile devices, etc. What is more, TA can be used as a way of lead generation for nonprofits. By the way, if you don't want to see personalized ads all the time, you can turn them off in your Google account settings. However, advertising will not decrease – it will just become less relevant. The vast majority of users have personalized ads enabled.
Webinars and online videos
Such a format of outbound lead generation has an element of personal interaction with the target audience, but, unlike meetings in real life, it is more likely to be successfully executed. This means that you can present your product in the best possible light almost without engaging in dialogue with a potential consumer. Thus, online events allow you to combine the benefits of personal interaction and online lead generation tools.
SMM is one of the most promising ways of lead generation – marketing that sells unobtrusively and takes into account the emotional involvement of people. The mechanisms of such type of advertising are subscriptions, reposts, viral videos/memes, vlogs, etc. If your product is interesting and unique, social media marketing will help you to make it well-known.
This is a form of lead generation that invites visitors to leave their contact in exchange for instant benefits: for example, a link to enter the demo version of the game, download an e-book, etc. This is a very effective tool for expanding your customer base.
Direct marketing (mailing)
Direct marketing is a way to reach the target audience using mailing lists. Unlike spam, the base for mailing is not bought but is collected as a result of subscription forms, lead magnets, and other ways in which the recipients of the email do not feel fooled when they get a message from you. Lead generation channels in direct marketing are:
Mass distribution of mail;

Mailing via messengers;

SMS- and push-mailing;

Ordinary printed leaflets and flyers.
A prerequisite for the direct marketing is the targeting of the mailing list: messages are sent not necessarily to a larger number of recipients, but to the most interested audience.

Lead cost
The essential steps in the lead generation and management process include proper calculation. To evaluate the effectiveness (and therefore, the practicability) of a given lead generation channel, you need to estimate the average cost of the leads you receive from this channel. Depending on the terms of cooperation with the contractor, you can pay for: traffic, contacts, and targeted actions. Based on these differences, we can talk about three payment models: CPC, CPA, CPL. Sometimes, they are called PPC, PPA, PPL, which is the same: "cost per …" – "price for …" replaced by "pay per …" – "pay for …"
CPC stands for Cost per click. This means paying the contractor for the traffic they provide. This cooperation model provides an increase in the number of transitions to your site but does not allow you to assess the interest of the attracted leads in advance. You will be able to evaluate the degree of "hotness" of leads from the CPC channel post-factum – by the conversion rate (the ratio of sales to the number of visitors).
In this model, the cost per lead is calculated by dividing the promotion expenses by the traffic received. At the same time, the price of a lead is usually lower than its price in any other payment model. Pay per click generates more traffic and implicitly increases sales. To increase sales directly – see the next paragraph.
CPA stands for Cost per action. This is a lead generation metric that makes sense if you want to pay for what brings you profit. In other words, CPA can be thought of as a percentage of sales, because you pay only for the completed orders. Lead price = ad costs / completed orders.
One of the implicit advantages of this payment model is the fact that if a person indicates their contact when placing an order on your website, then even unfulfilled orders can be turned into your warm leads. What is more, you paid nothing for them.
CPL stands for Cost per lead. This is not the most obvious payment model, despite its "obvious" name. It means that you pay for any action of a person attracted to the site. In practice, it looks more like a payment for the received contacts of a potential client. In this case, the target actions (in terms of payment for them) include joining the newsletter, posting a comment (if you first need to indicate your contacts), registering for a trial period, installing a demo application, etc.
Also, the price of a lead is determined by the ratio of advertising costs to the number of contacts received.
If your business requires lead generation, you don't necessarily need to know how it works. However, understanding the topic will give you an implicit advantage over your competitors – like any knowledge, it makes you more adaptable and competitive. Concluding an agreement with a lead generation agency will significantly reduce the time spent on understanding and setting up your own marketing process.