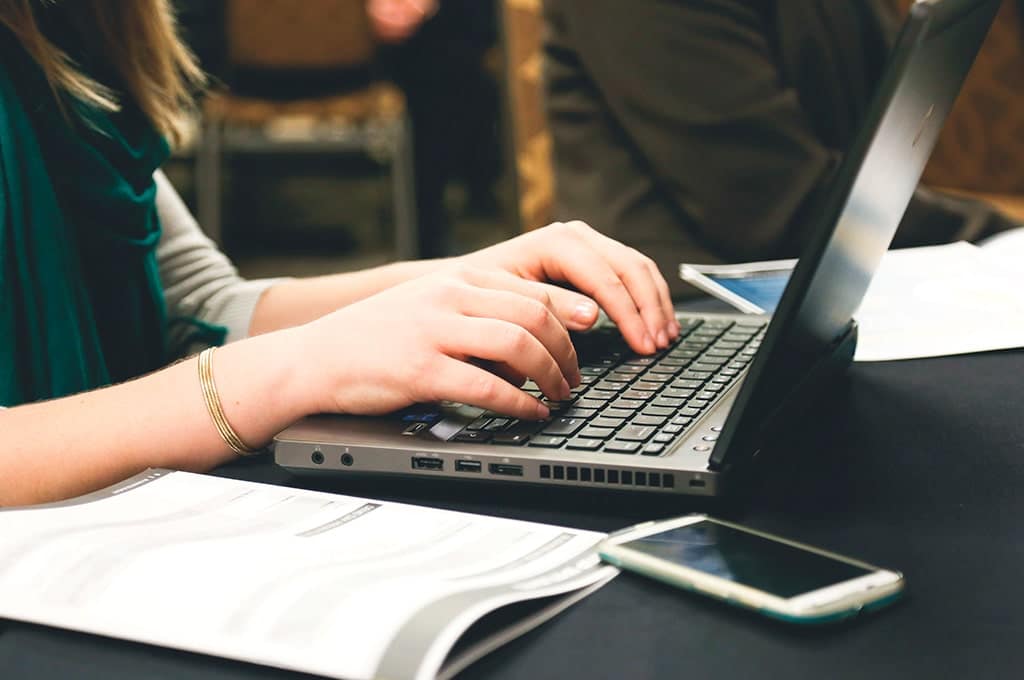 Your website is fully functional, the creative team is assembled, and you're totally ready to share fresh ideas with the world or introduce some unique product to the market. The only thing left is to figure out how to let people out there know about your brave endeavors. Even the best-looking website on the Web won't bring you thousands of unique visitors by itself. If you want to kick-start your blog, online shop, or what else you've got there with maximum efficiency, it's time to learn how to generate traffic to your site. With a few tips and tricks, you can turn something small into a profitable business.
Why Should You Drive Traffic to Your Website?
First things first, what's website traffic? Basically, it's the number of visitors coming to your site, and it's pretty important because the more people you draw, the faster you'll make your site recognizable and popular. Today, traffic determines how successful your brand will become and how much effort you'll have to put into establishing a relationship with the audience. The heavier the traffic, the better you and your team are at generating leads, helping potential customers solve their problems, and, ultimately, at selling your product or promoting your blog.
Sure, all this isn't just about popularity and money. Driving traffic to a website, you get the opportunity to make your business grow together with profits, build a bigger team, and research new approaches and possibilities to keep up with the trends.
Here are the basic things to know about website traffic:
The more visitors you get, the better.
Always stay focused on boosting the quality of your traffic because not all visitors bring you money. Actually, some bad traffic might push your business a few steps back.
The better the traffic, the higher your site's conversion, meaning that visitors will start to bring you bigger profits.
Now that we're done with the basics, let's see what you can do to attract some audience to your site.
How to Drive Traffic to Your Website with SEO
When promoting a website, SEO traffic is your best friend. It's the number of unique visitors who find your web resource from SERPs (or search engine result pages), that is, through Google, Bing, etc. They type in key phrases, looking for a product or service they're interested in, and come to the site themselves. This is also called 'search engine traffic' or 'organic traffic.'
You might be interested in how to drive traffic to your website with SEO if your goals are:
To drive a constant flow of the target audience;
To boost sales of products and services through the Web;
To increase brand awareness.
The majority of visitors goes to websites that occupy the top positions on SERPs. To make sure yours is among them, you need to go through three stages:
Preparations. Do some research of the site, analyzing its current position;
Site optimization. Eliminate the drawbacks that stall your site's progress. Boost its usability, content, and visual characteristics and see how much traffic a site gets;
Link building. Increase the number of links on third-party websites that guide the visitor to your resource.
Depending on the type and uniqueness of your business, you may choose one of two ways of SEO-promotion: by improving the site's ranking or by increasing the traffic flow.
Improving the site's ranking
Through the accurate use of keywords, the website's position on SERPs is improved. Here's how it works: The site is filled with quality content; then the semantic core of the resource is compiled – the keywords are placed in different sections of the site. Occasionally, the core needs to be corrected to get rid of those keywords that don't drive enough traffic.
Increasing the traffic flow
The result of using this approach is an increase in traffic without boosting the site's ranking. Just like the previous one, it's based on involving keywords.
How to Drive Traffic to Your Website: Methods Aside From SEO
There are a lot of other ways to draw new visitors to your resource if search engine optimization didn't bring the results you expected. Here's how to drive more traffic to your website.
Social media
With the right approach, social media can easily compete with Google as a source of traffic. Websites like Facebook give you the opportunity to interact with your audience and keep them entertained – something that's hard to do on SERPs. Browsing through the news feed, users are usually looking for something that will attract their attention. And if you're able to create high-quality content, they will spot you.
Influencer marketing
If users have never heard of your company, they won't give you their money just because they saw an ad. They'll be ready to make a purchase only when they begin to trust you. However, it'll take some time to gain their trust. Influencers can speed up this process.
Influencer marketing helps your brand acquire a kind of 'quality mark.' The person popular among your target audience demonstrates that they also use your product, and that's how trust is born.
Content writing
This is one of the free ways to drive traffic to your website. Write a really useful article and offer some online magazine to publish it. Perhaps you'll be allowed to put a link to your online store – that's your traffic. What to write about? Pick something you're well versed in. No obvious stuff and basic tips, though – the Internet is full of them already.
Advertising
How to drive traffic to your online store? Advertise it! Despite the prejudices of some aspiring businessmen and marketers, direct online advertising is still a very effective method of promotion. The main thing here is to pick the right type of advertising.
How to Drive Traffic to Your Blog: Content Marketing Strategies
It's rather difficult to develop a content marketing strategy on your own. Usually, the process involves quite a lot of people. The project is developed and supervised by a marketer, project manager, or editor-in-chief. The manager makes up plans, conducts administrative work, analyzes the results, and corrects the goals. The editors select the authors, set tasks for them, and control their work. Designers create visual materials.
CM strategy development stages
Here's how to drive traffic to your blog with content marketing:
Analyze the market and target audience;
Prepare a content plan. Determine the types of content, where and when you want to post it;
Make up a team. For greater efficiency, hire additional authors familiar with your content;
Publish the material within your site and on external sources;
Develop activity around the material you posted;
Evaluate the results.
Content marketing toolkit
Apart from your dedication and effort, you're going to need some basic software.
Programs to monitor mentions. It helps to keep track of any mention of your site online and adjust your reputation.
Formulas and operators for working with search engines. With their help, you can find the best sites to promote your blog on.
Web analytics tools. Google Analytics is a must. With it, you can correctly evaluate the effectiveness of the strategy.
Software to work with social media. It tracks the activity of the target audience.
Email marketing software to encourage visitors to return to your blog.
Bottom Line
Even if you know how to drive traffic to your site, this task can still be tricky, especially if there's no one to lend a helping hand. But there's always an easy way. Save your time and energy and let our team of specialists at FIVE MEDIA boost your website's traffic quickly and efficiently.